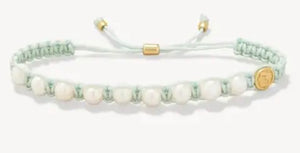 Your friends are your friends for a reason, each person taking on a special role in your life and you in theirs. Our friendship bracelets are made to bond your unbreakable friendship through personal symbols and meanings macramed in a nylon cord. 
Each bracelet comes with a special message on the tag:
True friends are like the stars - you can't always see them but you always know they are there.